Firm News
Monday, November 18 2013 00:00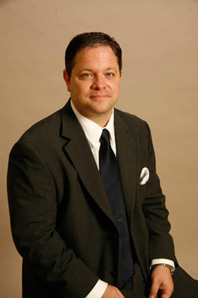 Vose Law Firm LLP is pleased to announce that Al H. Schwarz has joined the firm as a Partner.
Al's areas of concentration include local government law, eminent domain, real and personal property tax law and appeals, state and local tax law, real property law, and contracts. He is licensed to practice law in the states of Florida, Illinois, and California.
Prior to joining the Vose Law Firm, he served as a Director in a national state and local tax practice with a focus on real and personal property taxation representing clients in tax hearings and negotiations in jurisdictions throughout the United States. Before serving as Director, Al was an Assistant County Attorney for Seminole County concentrating on local government law which included the review and preparation of contracts and interlocal agreements. In addition, he represented the county in eminent domain and property valuation litigation matters, including order of taking hearings, jury trials, and mediations. As part of his role as a litigation attorney, he was involved in real property acquisition, construction and engineering issue resolution, real and personal property appraisal review, development review, and business valuation report analysis. Al also worked at a Big Four accounting firm serving in its state and local taxation department where he was involved in real and personal property tax negotiation, sales tax audits, credits and incentives agreements, asset management, appeals, hearings, as well as complex property tax outsourcing engagements and compliance.
As part of his representation over the last 14 years, he has represented Fortune 500 companies with multi-state portfolios consisting of large manufacturers, retail companies and complex properties including airlines, telecommunications, public utilities, mining, and gaming operations. He has also been involved in state and local tax strategic reviews as a result of entity restructuring and reorganization. During his representation, he was successful in securing one of the first property tax rebate economic incentive agreements ever granted to a corporation in State of California under CA Rev and Tax Code §5108. He also obtained one of the original personal property tax obsolescence valuation claims granted to the airline industry as a result of the 9-11 attacks as seen in American Eagle Airlines, Inc. v. Pleasant Township Assessor, Petition No.: 02-059-02-1-7-00032, Indiana State Tax Board, April 6, 2004.
Locally, Al is extremely active in his community. He was re-elected Chairman of the Republican Party of Seminole County and he currently sits on the Board of the Republican Party of Florida as Chairman of the Congressional District 7 Caucus. As Chairman, he has been interviewed both locally and nationally regarding his views on campaigns and elections. He is also involved in local fraternal and Church organizations and received the honor of being awarded the Friends of RPAC RUBY award from the Realtors PAC.
Learn more about Al Schwarz.



Monday, November 11 2013 00:00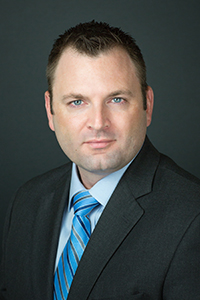 Vose Law Firm LLP is pleased to announce that Jeffrey D. Harvey has joined the firm as an attorney.
Jeff represents clients in the areas of local government represent­ation, business litiga­tion, business law, and real estate and development law. His background is particularly helpful to clients who are Veterans and want to start and run a small business.
Prior to practicing law, Jeff spent 10 years as an active duty Army Officer with the 101st Airborne Division located in Fort Campbell, KY. Jeff has deployed multiple times to the Middle East in support of Operation Enduring Freedom (Afghanistan) and Operation Iraqi Freedom. He continues to serve as a Major in the Florida Army National Guard, with his current assignment as the Fire Support Coordinator for the 53rd Infantry Brigade in Pinellas Park, FL.
Among his many honors, Jeff was recently awarded the Stetson Law Dean's Award, given to the graduate who has had the most impact on the Law School during their tenure. Jeff has also been awarded the Bronze Star and other awards for Valor in combat.
Jeff and his wife Katie grew up a few blocks away from each other in Central Florida, and are very excited to relocate back in Central Florida after law school to be able to raise their one-year old son, Henry in the place they have always considered home.



Friday, October 25 2013 00:00
On October 24, 2013, the Bunnell City Commission voted unanimously to hire Vose Law Firm LLP and firm partner Wade Vose as its new City Attorney.
The City of Bunnell is the county seat of Flagler County, and due to recent annexations, the second largest city geographically in the State of Florida.
The firm is proud to continue its legacy of local government representation and service to the communities of Central Florida.
Vose Law Firm's hiring by the City of Bunnell marks the ninth city represented by the attorneys of Vose Law Firm LLP as City Attorney.



Monday, August 26 2013 12:36
Contact: Wade C. Vose, Esq.
Tel: (407) 645-3735
Cell: (321) 299-2289
Email: This e-mail address is being protected from spambots, you need JavaScript enabled to view it
FOR IMMEDIATE RELEASE
NEW LAWSUIT FILED TO STRIKE ILLEGAL
SICK TIME MEASURE FROM ORANGE COUNTY BALLOT
Suit Highlights Misleading Nature of Ballot Language,
Illegality of Passage and Enforcement in Light of New State Statute
Winter Park, Fla. (Aug. 26, 2013) – A new lawsuit was filed today seeking to strike the controversial "sick time" measure from the next Orange County election ballot. The suit was prompted by a new Florida law signed by Governor Rick Scott in June preempting local governments from "mandat[ing], establish[ing], or otherwise requir[ing]" employers to provide employment benefits not required by Florida or federal law.
The suit, brought by former state representative and former Winter Park mayor Allen Trovillion, alleges that in light of the new Florida law, both the adoption and enforcement of the ordinance proposed by the ballot measure are illegal in themselves, and that the ballot language is inherently misleading to voters because of the effect of the new law.
The suit also alleges that it is "in the public interest that substantial public financial resources, as well as personnel time and effort, not be wasted on a Ballot Measure prohibited by Florida law." Said Trovillion:
"With the passage of the new state law, I see no reason why anyone on any side of the political spectrum would support wasting taxpayer money and voter time on printing and distributing a misleading, and statutorily prohibited ballot question, other than for cynical political gain."
Wade Vose, a partner with Winter Park-based Vose Law Firm LLP, which represents Trovillion in the action, noted that the suit also focuses on the obvious public interest in avoiding voter confusion at the polls, which together with superfluous ballot initiatives, has been cited as a form of voter suppression. "When you have a ballot measure that promises to provide myriad benefits and to be enforceable in court, but Florida law clearly prohibits its enforcement, you don't get a much better example of a misleading ballot measure," said Vose.
Trovillion also stated, "The taxpayers of Orange County should not have to pay to print, distribute and explain a ballot item that is prohibited by law, and that is bound to confuse, waste time, increase voting time and mislead voters, just so Washington-financed activists can score political points. This lawsuit will save money, eliminate confusion and uncertainty, and avoid misleading several hundred thousand voters."
A copy of the complaint is available on the web at http://voselaw.com/trovillion-voselaw-sicktime-complaint.pdf
A copy of this press release is available on the web at http://voselaw.com/trovillion-voselaw-sicktime-pressrelease.pdf
About Vose Law Firm LLP:
Vose Law Firm LLP focuses its practice in the areas of local government representation, real estate and development law, business law, and business litigation. Founded by Gretchen "Becky" Vose, the AV-rated firm serves local government clients throughout Central Florida, and business clients from around the world, from its downtown Winter Park offices. In contrast to traditional law firms, the Vose Law Firm strives to be the most aggressive, experienced, and strategic team of attorneys in Central Florida, while maintaining a counseling-centered approach to its client relationships. For more information, visit: www.voselaw.com.



Monday, July 01 2013 00:00
Wade Vose, a partner with Winter Park-based Vose Law Firm LLP, was recently honored to be named to SuperLawyers' prestigious 2013 Rising Stars list.
Selection to the SuperLawyers Rising Stars list is a rigorous process involving peer nomination in which lawyers are asked to nominate the best attorneys who are 40 and under, followed by a substantial research and final selection process by independent research staff. No more than 2.5 percent of the lawyers in the state of Florida are named to the list. SuperLawyers is a Thomson Reuters company, which is also the parent company of Westlaw.
Wade Vose's SuperLawyers web profile is available at: http://www.superlawyers.com/florida/lawyer/Wade-C-Vose/70a27d95-ec40-43eb-b488-3635ea598003.html



«
Start
Prev
1
2
3
4
5
Next
End
»
JPAGE_CURRENT_OF_TOTAL